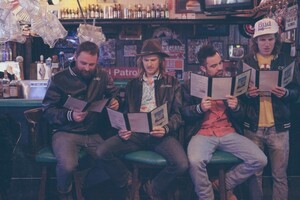 Today, Punknews is pleased to debut the new video by Bud Bronson and the Goodtimers!
In the video, the band staples together balls-out rock n roll with 90s alt-rock, resulting in a combustible jam. The tune starts with some killer shredding and ends in a Thin Lizzy-ish chorus "You don't mess with Pioneer Iron!!" There is also killer shredding at the end of the song, as well.
The song is off their new album, Fantasy Machine, which you can buy here. Meanwhile, check out the video and upcoming tour dates, below.
Read more