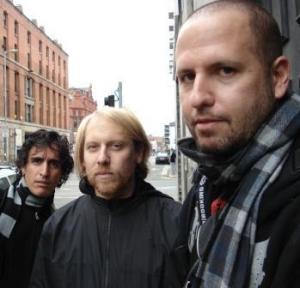 108 have signed to Deathwish Inc.. The influential and long-running hardcore/metal act broke up in 1996 after releasing several EPs and full-lengths but decided to reform for good in August 2005.
The band will enter Godcity Studios with Converge's Kurt Ballou (Cave In, the Hope Conspiracy, Isis) next month to record a new album. Tours in the U.S., Europe, Japan, and South America are planned in support of the release.
Equal Vision released the band's discography, Creation. Sustenance. Destruction. last summer. The band followed it up several months later with a self-released, limited edition EP entitled Oneoeight containing seven new songs, one old demo and covers of Black Flag and Bad Brains.
At their inception 108 featured former members of Resurrection and Inside Out. Incoming and outgoing members would go on to form/reform Texas Is the Reason and Burn. The band's current incarnation includes Robert "Rasaraja" Fish on lead vocals, Vic DiCara on guitar/vocals, Trivikrama Dasa on bass and Tom Hogan on drums.