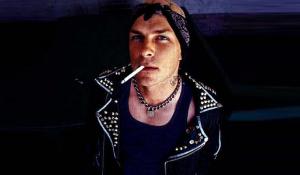 According to a statement from Epitaph, despite the fact that it is being released on CD/DVD, Tim Armstrong's A Poet's Life will still be available for free including the videos. The label will post them throughout the next 6 weeks. The only thing is they are "not going to tell you where."

Over the next six weeks, leading up to the street date, we'll be posting the final eight tracks and videos off of Tim's solo project, A Poet's Life for free! But to make things a little interesting, we're not going to tell you where. Sneaky…I know, you're going to have to use your brain and work together as a team to find these killer tracks. Happy hunting.
A Poet's Life and is due out May 22, 2007.