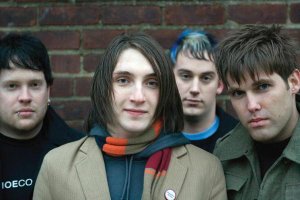 The Starting Line have announced that they will be releasing their next record via Virgin. The record is titled Directions and is due out July 31, 2007. It is the follow-up to Based On A True Story which was released in 2005.
The album was produced by Gramm nominee Howard Benson, whose icredentials include Relient K, All-American Rejects and My Chemical Romance, among others. Benson first worked with the band on a couple of songs from the band's previous album.
The title track from the record is currently streaming from their myspace page.