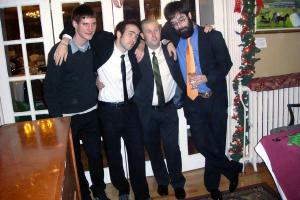 Time for another full album stream, this one comes from Boston, MA-based The Serious Geniuses. A recent review described the band thusly:

Mid-to-late 90's power-post punk with a heavy nod in the direction of "Icky Mettle" era Archers of Loaf […] Pavement, Ben Lee and others set forth, with the good, crunchy bits of "Bivouac"-era Jawbreaker tossed in for good measure.
You can check out the album on their Punknews.org Profile.