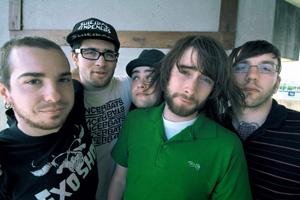 After spending most of 2007 and 2008 working on side projects, the members of Alexisonfire will be regrouping in 2009 to record their as-yet untitled fourth album. Guitarist Wade McNeil (who moonlighted in The Black Lungs) discussed the album in Metal Hammer:

For the first time ever we have too many songs. We usually come off the road. Kiss our girlfriends, do our laundry, write a record in a month, record it in a month, then leave for tour.
Wade is also promising that the new material is "fucking heavy." The Canadian band released Crisis in 2006 on Vagrant.