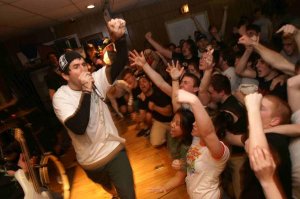 Verse has called it quits. The band made this statement:

This has been one of the most important things in our lives for quite a while now. While it's sad to see it come to an end, we're all glad we can look back on some great experiences we have had, and wonderful people we have met throughout the years.

None of us are too sure about how we feel about doing a final show, not ruling it out completely, but sometimes that can come off the wrong way, and none of us want that. if we can do it right, we will do it.
The band's final album was 2008's Aggression. Punknews.org readers voted it one of the best of 2008.