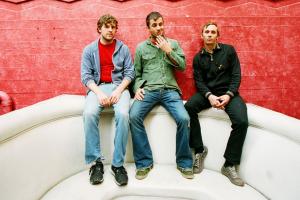 Lawrence Arms bassist/vocalist Brendan Kelly has announced via his blog that the band will be entering the studio this weekend to record songs for an eventual 7". Kelly wrote:

"We're gonna look into doing four on the record with a spare track for the internet or something and with a possible alternate version of one, but we're doing shit fairly quickly, so we may not get to everything."
No word yet on a release date or label, but the release will eventually follow up Oh! Calcutta!, released in 2006. The band also recently announced a tenth anniversary show in Chicago.