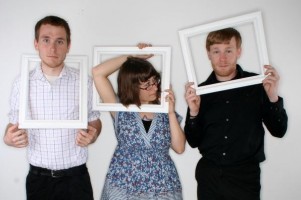 Lemuria has officially announced the departure of bassist Jason Draper via their Facebook page, and has plans for new material on the horizon:

"Lemuria is still a trio! Jason doesn't play with us anymore, but our friend Kyle has been playing with us for the past shows and will be playing with us at Fest as well! Hopefully he'll end up being a permanent addition to the band! Just wanted to post that because a lot of people have asked us if we're playing the upcoming shows as a duo. Nope! … Working on new songs, can't wait to get them ready to play live!"
The band last released Get Better in 2008. Draper continues to play in Failures' Union, whose full-length In What Way is streaming at their Punknews.org page.