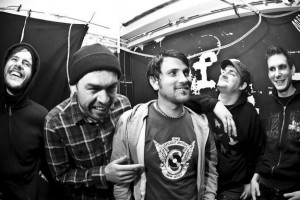 German outfit Red Tape Parade have posted a new song. "The Year of the Pig" comes from an upcoming split 7" with Safety that will be released early next month by Jump Start in North America and Ass-Card Records in Europe. Vocalist Wauz had this to say about the song:
"The track is a tribute to SNFU´s infamous frontman Mr. Chi Pig and tells the story of seeing his band play as a teenager in 1997 and then 12 years later in the reformed version in 2009 and how much and yet how little has changed in those years in my life and in his life."
Check out the song at the band's MySpace page.