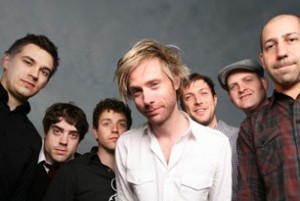 In a new interview with the Punk Site, Big D and the Kids Table had some words about their next album and what to expect from it:

We also have a new record coming out soon called the Damned, The Dumb and the Delirious. It's going to be total ska-punk and it should be out in the fall….I think this is going to be really fast, loud; I don't think there's going to be any slower songs on it. It's going to be really balls to the wall. We just wanted to do that because we realized those songs are more kind of fun to play live.
Check out the interview here. The band released Fluent in Stroll in 2009.