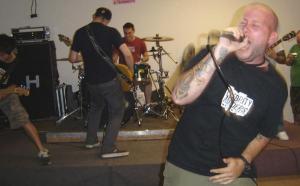 Capital has posted this picture on their Facebook, which seems to indicate some level of completion for their third full-length, as well as an apparent title.
The record, titled Givers/Takers, was mixed and mastered by Propagandhi vocalist/guitarist Chris Hannah, who has done similar work for records by F.Y.P. and Malefaction. It's expected out next year on Underground Communiqué.
It'll be the band's newest release since 2009's Blind Faith 7" EP (Iron Pier) and their first full-length since 2007's Homefront (Revelation).