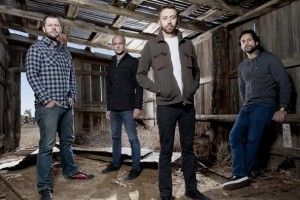 Rise Against's recently released and emotional video for the It Gets Better project has been nominated for a newly launched award for "Best Video with a Message" at the MTV Video Music Awards. The video, which took aim at bullying and harassment in the LGBT teen community focused on the tragic teen suicides that inspired the It Gets Better project.
The band said this:

[It] seems MTV has nominated us for a VMA (Best Video With A Message), which is a first for us here in the Rise Against camp. "Make It Stop (September's Children)" is an important song and video for us, so if your vote helps us all pour water on the fire of homophobia, then we are all for it. Thanks again to director Marc Klasfed and the It Gets Better Project
If you'd like to vote for the video, click here. To check out the video, visit Vevo/YouTube.