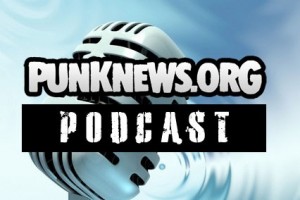 This week on the Punknews Podcast, Rich Verducci, Adam White and Kira Wisniewski chat about the new Gallows track with Wade MacNeil on vocals, the Gibson guitar raid, and the news that Frank Turner has plans to go hardcore. We also insult the entire video gaming audience quite thoroughly and reveal how much we care about boring domestic things like tea and vacuums. Punk rock!
This week on the show we also preview an exclusive new song from Nothington! What more do you need?
You can click Read More to stream and/or download the big show, or subscribe via RSS or iTunes. You can always send us your feedback in the comments section or via e-mail. Past shows are available right here. You'll also notice that we've changed our streaming apparatus; you wanted a pause button, you got a pause button.