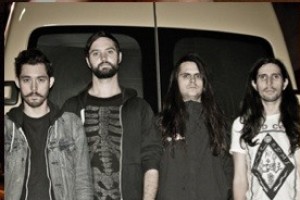 Loma Prieta has joined to Deathwish Inc.. The Bay Area hardcore band released four 12-inch records and two 7-inch records mostly on their own label, Discos Huelga including 2006's Our LP Is Your EP.
The band is compared to outfits like Mohinder, Funeral Diner, Bread and Circuits, Yaphet Kotto, Love Lost But Not Forgotten, Pg. 99, La Quiete, and Indian Summer. The band recorded their debut for the label, I.V. with collaborator Jack Shirley (Atomic Garden Studio).
Check out some music here.