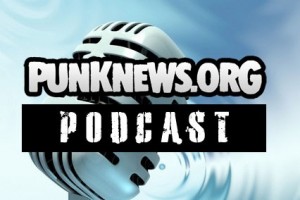 This week on the Punknews Podcast, Chris Moran, Adam White, and Andrew Clarke discuss the Punchline ultimatum, the best records of 2011, the new record from Boy Sets Fire's Nathan Gray, the fact that Google is responsible for fixing all human problems, and the science of hit songs. SCIENCE!
…all this and music from Deep Sleep and Caseracer.
You can click Read More to stream and/or download the show, or subscribe via RSS or iTunes. You can always send us your feedback in the comments section or via e-mail.
Punknews Podcast for the week for January 3, 2012