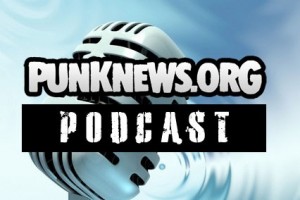 Refused and At The Drive-In are back. Can such Earth shattering news break through the tough veneer of snark and indifference that is the Punknews Podcast? Tune in to find out! Chris Moran, Adam White, and Kira Wisniewski discuss the big Coachella-related reunions along with the latest Epitaph signing, the new Menzingers track and the upcoming album from Anti-Flag.
…all this and music from Ninjas With Syringes, Morning Glory and Dartagnan!
You can click Read More to stream and/or download the show, or subscribe via RSS or iTunes. You can always send us your feedback in the comments section or via e-mail.
Punknews Podcast for the week for January 3, 2012