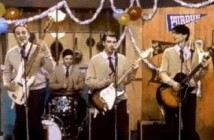 Weezer have announced two more Memories performances, with these coming in November at the Hard Rock Live in Orlando, Florida. On November 10th, the band will perform 1994's Weezer in its entirety and it will be followed by a full set of Pinkerton on November 11th.
You can find tickets here.
The band has not delivered any new material since releasing 2010's Hurley via Epitaph Records. That year, they also performeda short run of full album shows.