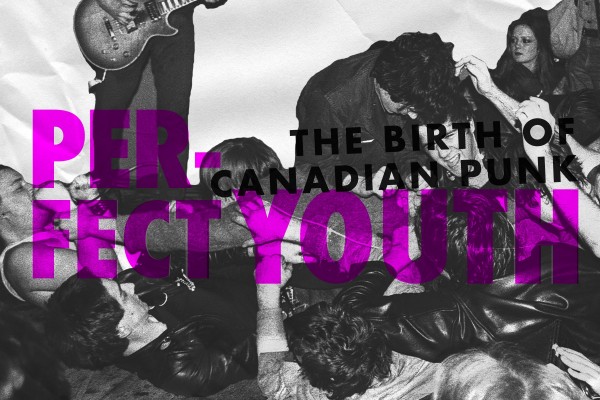 We've partnered up with author Sam Sutherland and ECW Press to give our readers an exclusive excerpt from Sutherland's upcoming book, Perfect Youth: The History of Canadian Punk. Sutherland is a Toronto-based journalist, currently working as an online producer for AUX.tv and is a former assistant editor at Exclaim! Magazine. According to the publisher, Perfect Youth is:

…the story of the birth of Canadian punk, a transformative cultural force that reared its head across the country at the end of the 1970s. Bands like D.O.A., the Subhumans, the Viletones, and Teenage Head -- alongside lesser-known regional acts from all over Canada -- reshaped a dull musical landscape, injecting new energy and new sounds into halls, bars, and record stores from Victoria to St. John's.
Copies of the book are available directly from ECW, as well as from Amazon and Barnes & Noble.
Excerpt from PERFECT YOUTH: The Birth of Canadian Punk By Sam Sutherland, ECW Press 2012. All rights reserved. Used with permission from the publisher.