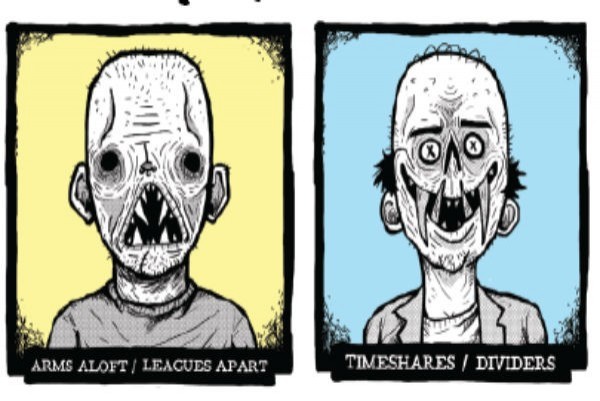 Today we are extremely excited to bring you 2 new splits from All In Vinyl's brand new 7-inch series. Each split features an American band and a UK band. The first split comes from Arms Aloft (US) and Leagues Apart (UK). The second split features Timeshares (US) and Dividers (UK). You can order both releases or subscribe to the entire series, which will feature House Boat/ Zatopeks, Canadian Rifle / Zapiain, Steve Adamyk Band / Dauntless Elite, and The Holy Mess / Down & Outs, here.
The last 7-inch series from All In Vinyl featured splits from Elway, The Magnificent, The Gamits, The Murderburgers, The Arrivals, The Arteries, New Bruises, The Amistad, The State Lottery, The 255s, Iron Chic, and Pacer. You can find those releases here.
You can listen to the Arms Aloft / Leagues Apart 7-inch here and the Timeshares / Dividers split here.