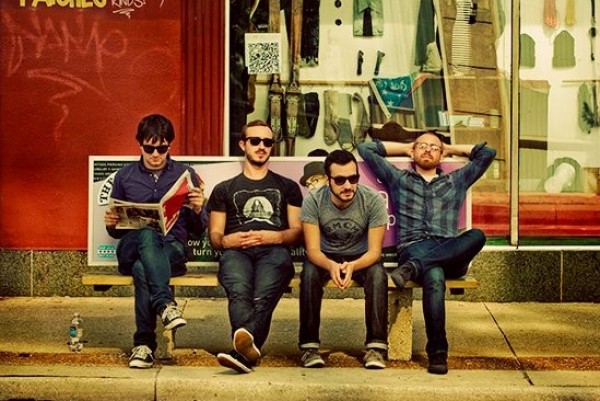 The Menzingers have announced that they will be releasing an acoustic demo LP entitled On The Possible Past . The LP is composed of "eight acoustic demos recorded during the winter/spring of 2011 that showcase a portion of On the Impossible Past in its earliest form." It was originally released as a cassette that accompanied 2012's On the Impossible Past but has since sold out. It will be a one-time pressing limited to 1000 copies that can be purchased online or on tour. The Menzingers' Greg Barnett described the songs included on the record:

Recorded in our bedrooms after what was usually too many beers, these versions were the start of this crazy ride we've been on ever since. We originally released these demos as part of a preorder package with [On the Impossible Past] in trusty cassette form which has now long sold out. Lots of people have been asking about a re-release on a medium that doesn't require a '96 Buick to play it, so when the opportunity arrived we jumped all over it. On the Possible Past is now available on vinyl and limited to 1000 copies. Just wait 10 years till we ask Epitaph to release it on a damn cylinder.
The record can be pre-ordered here before its December 15 release and you can click Read More to listen to an acoustic version of "Casey" from the record.