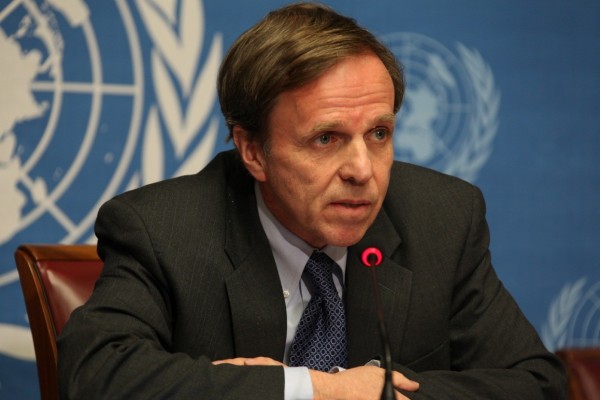 Assistant Secretary of State for Democracy, Human Rights, and Labor Michael Posner has commented on the seemingly Kafka-esque legal situation faced by Randy Blythe of Lamb of God. Blythe was indicted for manslaughter in Prague after the death of a concertgoer earlier this year.
Posner said this:

The Department of State noted in its 2011 Human Rights Report that in the Czech Republic, "The laws provide for the right to a fair trial, and the independent judiciary generally enforced this right." We expect that the Czech government will make all efforts to ensure a fair, transparent, and timely trial for Mr. Blythe, and guarantee full protection of his legal rights under Czech law and his welfare.
Find the full statement here.