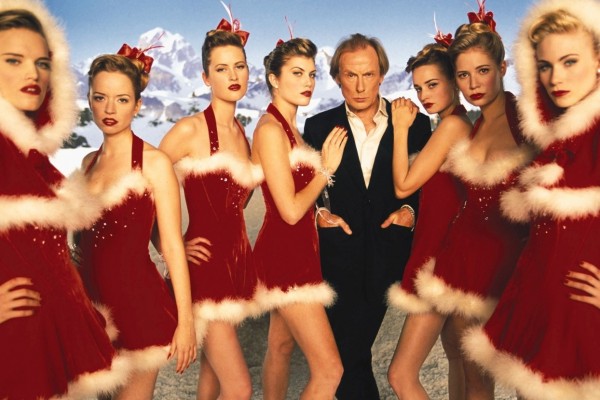 Welcome to another edition of "Best of 2012"! Today we have a list of Travis Morrison's (Dismemberment Plan) favorite songs of the year, Mike Park (Asian Man Records) shares his list of the top ten albums of 2012 and Matt Climer (The Sidekicks) also gives us what he predicts will be his favorites of 2013.
Travis Morrison (Dismemberment Plan)
Best Songs of the Year (in no particular order):

"Some Nights" Fun.
"True Thrush" Dan Deacon
"Brothers" Tanlines
"Locked Out of Heaven" Bruno Mars
"I Can Only Imagine" David Guetta, Lil Wayne, Chris Brown
"Friends of Friends" Hospitality
"Cockiness (Love It)" Rihanna
"Gangnam Style" Psy
"Rosie Oh" Animal Collective
"Mercy" Kanye West, Big Sean, Pusha T, 2 Chainz
"A Simple Answer" Grizzly Bear
"Big Mouth" Santigold
"Sail" AWOLNATION
"Thinking About You" Frank Ocean
"Blow Me (one Last Kiss)" - P!nk
"The Recipe" Kendrick Lamar, Dr. Dre
"Werewolf" Fiona Apple
"Guap" Big Sean
Mike Park (Asian Man Records)
Best Albums of 2012

Anything Kepi Ghoulie does
The Evens-The Odds
Summer Vacation-Condition
First Aid Kit-The Lions Roar
Hot Water Music-Exister
Jeff Rosenstock-I Look Like Shit
Cheap Girls-Giant Orange
Masked Intruder-Masked Intruder
The Sidekicks-Awkward Breeds
Classics of Love-S/T - I tried desperately not to mention any Asian Man releases, but I truly feel this is the best record of the year.
Matt Climer (The Sidekicks)
Matthew Sanders Climer's Top Ten of 2012 (In no particular order)

Cheap Girls- Giant Orange
Delay- Rushing Ceremony
Titus Andronicus- Local Business
Joyce Manor- Of All Things I Will Soon Grow Tired
Hop Along- Get Disowned
The Tallest Man on Earth
Frank Ocean- Channel Orange
Sundials- When I Couldn't Breathe
John K. Samson- Provincial
Murder By Death-Bitter Drink, Bitter Moon.

Records in 2013 that will be my favorites:

Tin Armor
Reverse the Curse
Saintseneca
Lemuria