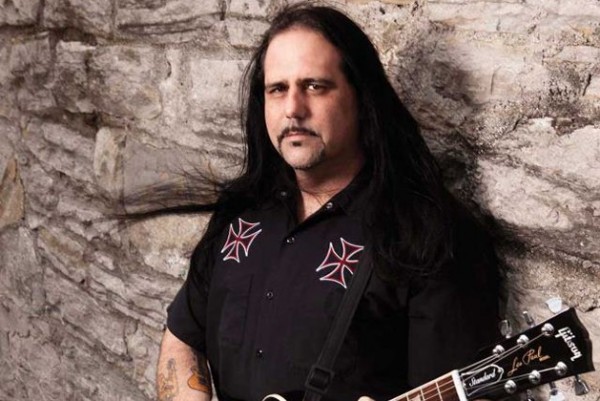 We're sad to learn that Ministry and Rigor Mortis guitarist Mike Scaccia has died. Scaccia collapsed on stage a few nights ago at a Rigor Mortis show in Texas, following requests to venue staff to turn off strobe lights. He had joined Ministry in 1989, and has appeared on my of the band's records since then. Ministry frontman Al Jourgensen released the following statement:

I just lost my lil' brother and my best friend - the 13th Planet compound is devastated, completely in shock and shattered. Mikey was not only the best guitar player in the history of music, but he was a close, close, close part of our family - and I just lost a huge chunk of my heart today. Our lives are forever changed. Life without Mikey is like orange juice without pulp - kind of bland. I have no words to express what this guy meant to me, my family, my career. . . . everything! … Rest in peace my brother, my friend, my heart. Please pray for Mike Scaccia and Jenny, his wife and their children, and his family.
Our deepest condolences go out to Mike's friends and family.