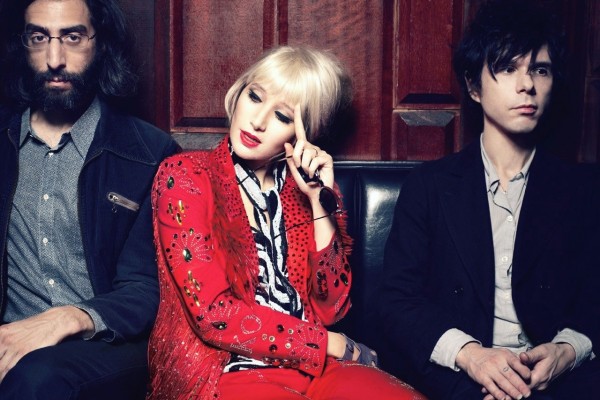 After confirming plans for a new album back in November, Yeah Yeah Yeahs have unveiled more details about their long-awaited follow up to 2009's It's Blitz!.
The album is due out April 16, 2013 and is titled Mosquito. Vocalist Karen O. said this about the album:

We took a more playful, LO-FI approach to songwriting. Much of the music was demoed in our little basement studio in Manhattan with drum machines, a shitty sample keyboard and tons of delay - which we called the soup. I think this record has more moodier and tripped-out songs than you've ever heard from us. You might catch some roots reggae and minimalist psychedelia influences in there."
The band has an album teaser as well. We've also included Karen's recent collaboration with Trent Reznor in a cover of Led Zeppelin's "Immigrant Song."