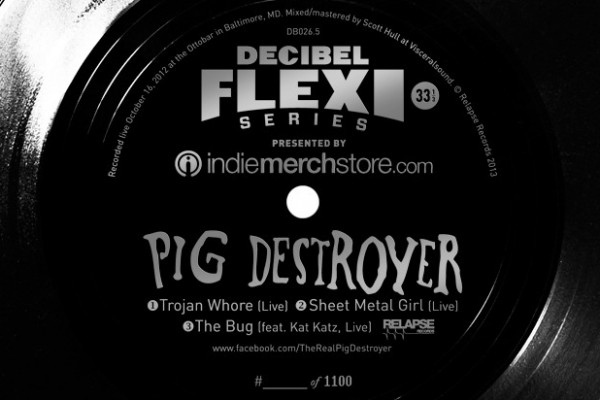 Pig Destroyer are streaming three live songs which were given away at their recent performance at the Decibel Magazine 100th Issue Anniversary Show. The songs were on an exclusive flexi disc given away during the show and the songs are "Trojan Whore," "Sheet Metal Girl," and "The Bug."
Check out the songs here.
In related news, two filmmakers from Germany recently put together a video for the band's song, "Eve," from Book Burner . It's unofficial but comes with the band and label's blessing. Check it out here.