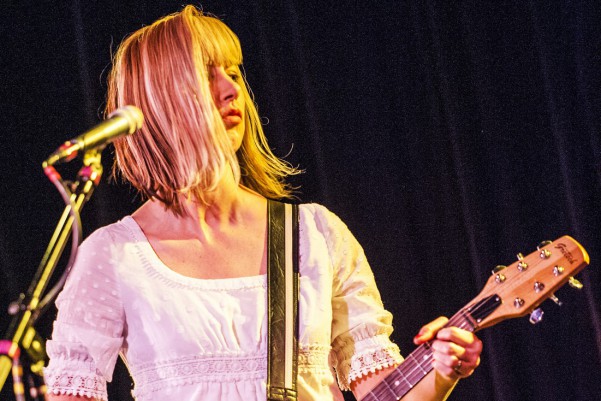 Since the departure of Kim Deal from the Pixies, it has been announced that Kim Shattuck from the all-girl LA garage band The Pandoras and formerly of The Muffs will be joining the Pixies on the road. The foursome has been practicing in LA preparing for the tour. Black Francis stated:

Along with everyone's favorites, we'll be playing songs that we haven't played in ages or never played live before. Songs like 'Brick is Red,' 'Havalina,' 'Tony's Theme.' and 'Sad Punk.' We've probably rehearsed some 80 songs, so we'll be able to change up the set at the last minute if we feel like it. We're all really looking forward to this tour.
The band recently released a new music video.
SEPTEMBER
| Date | Venue | City |
| --- | --- | --- |
| 29 | Olympia | Paris, France |
OCTOBER
| Date | Venue | City |
| --- | --- | --- |
| 2 | Ancienne Belgique | Brussels, Belgium |
| 5 | Paradiso | Amsterdam, Holland |
| 8 | Huxleys | Berlin, Germany |
| 10 | Lucerna Music Hall | Prague, Czech Republic |
NOVEMBER
| Date | Venue | City |
| --- | --- | --- |
| 1 | Gasometer | Vienna, Austria |
| 2 | Thonex | Geneva, Switzerland |
| 4 | Alcatraz | Milan, Italy |
| 7 | La Riviera | Madrid, Spain |
| 9 | Coliseum | Lisbon, Portugal |
| 13 | Falkoner | Copenhagen, Denmark |
| 14 | Sentrum Scene | Oslo, Norway |
| 15 | Munchen Brewery | Stockholm, Sweden |
| 18 | Olympia | Dublin, Ireland |
| 21 | Apollo | Manchester, England |
| 22 | Barrowland | Glasgow, Scotland |
| 24 | Hammersmith Apollo | London, England |