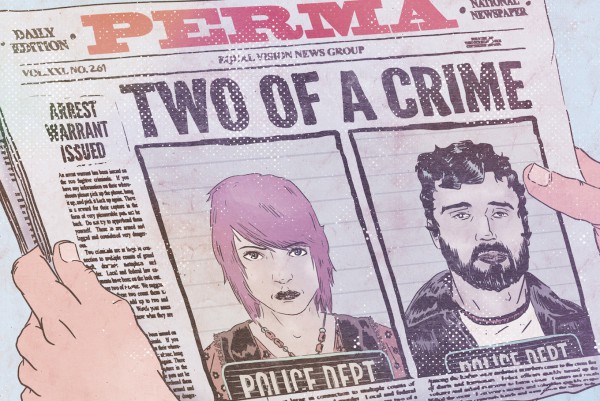 Say Anything's Max Bemis and Eisley's Sherri Dupri-Bemis have revealed the details for their project, Perma. The duo will be releasing their debut album together titled Two of a Crime October 29, 2013 on Bemis' label Rory Records. Bemis commented on the project:

I love being in Say Anything, and I plan on continuing to do so for as long as I'm around. However, the history of that band is fraught with all kinds of ups and downs and demons and darkness. It's part of what makes it special. Perma is a whole other kind of animal. How much more organic and fun for a start of a band can you get then just having it be a private joke between two people falling in love?
Perma are currently streaming the title track from the album which you can check out below as well as the track listing for Two of a Crime.
Two of a Crime tracklisting:
Two of a Crime
Little Light
Wishbone
Let's Start a Band
Remedy
You're Welcome
She Chose You
The Bat and the Cave
No, Dear
Torch Song
Tangled Up