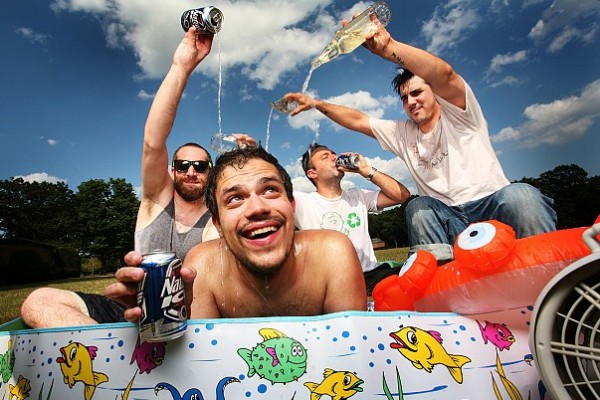 Update: APRIL FOOLS! The jig is up. This article is false. We will now resume regular content. Thanks for reading!
Despite announcing and playing their "final" shows earlier this year, Bomb the Music Industry! have announced a ten-day Japanese tour. The tour will run April 20-30, though venues are not yet confirmed.
Following their return to the US, the band will play two more final "farewell" shows in Brooklyn in early May. Venues will be confirmed shortly. Frontman Jeff Rosenstock spoke to Punknews about playing two more final shows. He said:

Well, we had a band meeting and decided that we weren't quite ready to hang it up. So, we'll go to Japan and then play two shows in Brooklyn. After that, we'll definitely be done with the band. These are definitely the final shows. We promise.