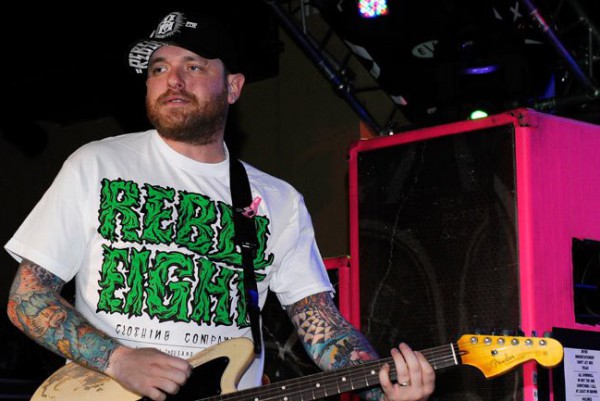 Woof… ok… take a big breath… prepare yourself…
Details have emerged in the charges against former New Found Glory member Steve Klein. As you may recall, the charges relate to lewd acts with minors and possession of obscene material. Late last week, California Superior Court Judge John Trice heard two motions: a motion for a gag order and a motion to suppress evidence, both of which were denied.
During the hearing, Klein's ex-wife Amanda Klein took the stand and testified that while Klein was on tour, she discovered, on his computer, at least 100 videos of two-way chats between Klein and unidentified females who appeared to be underage. At least one of the videos showed Steve Klein masturbating while two females, who were both clothed, watched. Amanda Klein also testified that she discovered the material because she was looking for evidence of her husband's infidelity.
It was also revealed that none of the charges allege that Klein had any physical contact with underage women.