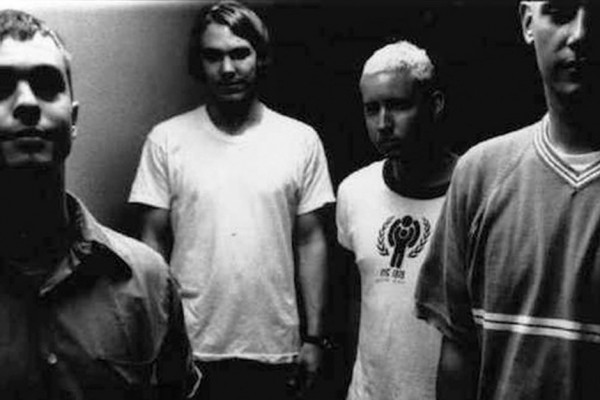 With news about American Football and Jazz June this week, let's keep that emo-revival going with Mineral tour dates. In addition to making an appearance at Fest this year, they've also posted a small handful of tour dates. These will be the band's first shows in 17 years. Chris Simpson stated of the reunion:

Reconnecting with each other and this material for the first time in 17 years has been a real joy and pleasure. The shows will be the icing on the cake. We are grateful for the opportunity and looking forward to getting to play for all the people who have loved us all along as well as the many who have discovered us posthumously along the way.
You can peep the band's newly minted Twitter here and their Instagram here.
| Date | Location | Venue |
| --- | --- | --- |
| Sept. 5 | New York, N.Y. | Bowery Ballroom |
| Sept. 6 | New York, N.Y. | Bowery Ballroom |
| Sept. 9 | Washington, D.C. | Black Cat |
| Sept. 10 | Boston, Mass. | Brighton Music Hall |
| Sept. 11 | Philadelphia, Penn. | Union Transfer |
| Sept. 12 | Cleveland, Ohio | Grog Shop |
| Nov. 2 | Gainesville, Fla. | The Fest 13 |