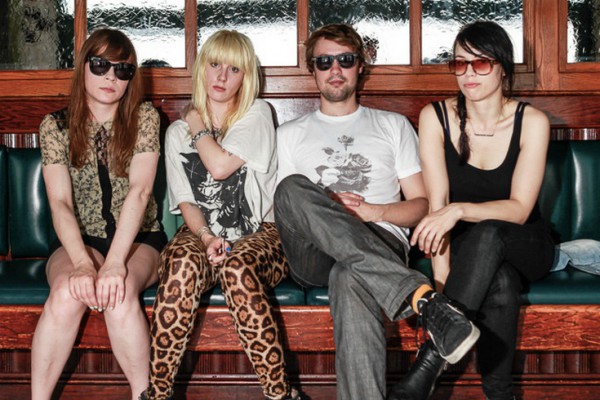 White Lung have released the B-Side to their upcoming Drown with the Monster 7-inch. The track is called "Snake Jaw."
On the tune, frontwoman Mish Way said:

"That song's about body dysmorphia and its residuals. I feel like there are two women battling in my head sometimes: my completely confident self who can tell anyone to fuck off at the flick of a finger, and this other woman who hates herself, her body, and her mind, not because she actually hates herself, but because she has been told by her culture to hate herself for not being MORE, BETTER, THINNER, PRETTIER. Being crippled by a hatred for your own body-why? How did that happen to our fucking culture?"
The release is out April 29. You can click read more to hear "Drown with the Monster" and "Snake Jaw."