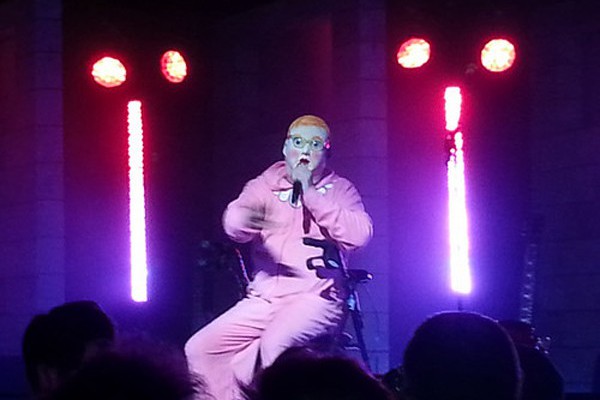 Devo has plans to release a live CD and DVD from the recent Hardcore Devo tour. The tour featured the band playing material written before the recording of the first album, Q: Are We Not Men? A: We Are Devo! (Demos of the pre-first album material were collected as Hardcore Devo.)
Gerry Casale of Devo said, "I'm not noted for being optimistic but the Hardcore DEVO Live horn 'o' plenty has me genuinely high hopin' as we mix and edit a truly DEVOlved show. One for the ages!"
The band plans to raise money for the release via Pledge Music. You can see the campaign here.