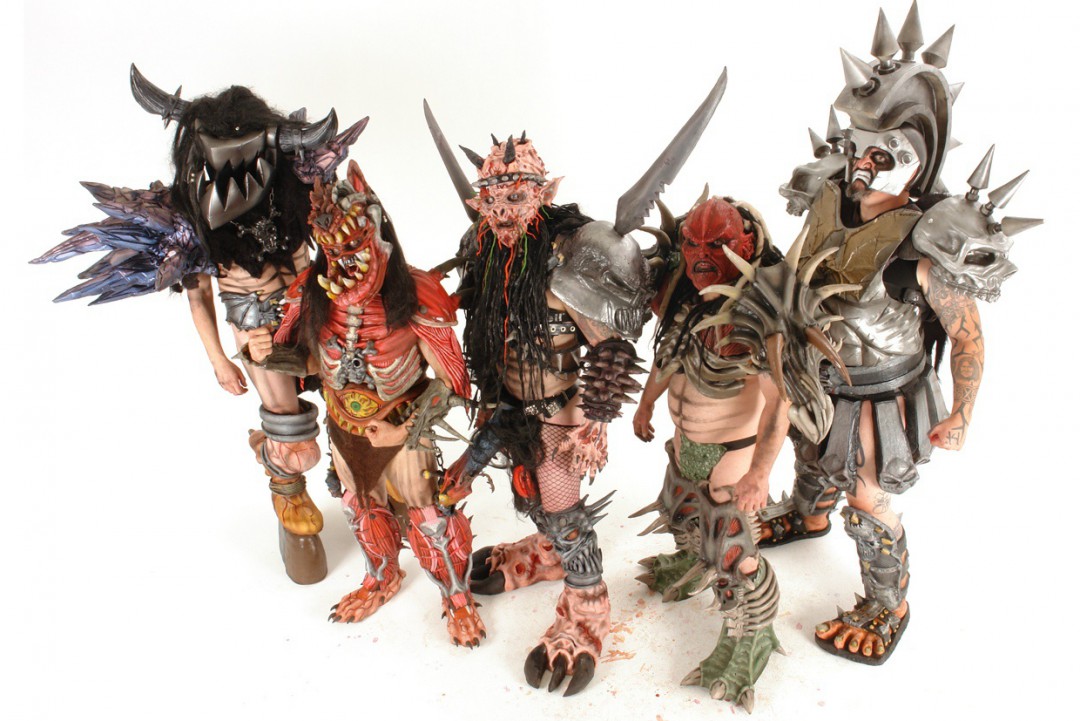 This weekend GWAR and its fans paid tribute to deceased GWAR frontman Oderus Urungus, who passed away in March. GWAR's longest surviving slave, Dave Brockie who also passed away in March, was also saluted. Numerous people, including Jello Biafra and Randy Blythe of Lamb of God paid tribute to Oderus at a Friday memorial. Following the speeches, Oderus' body was placed on the "SS Boat" at Hadad's Lake, Virginia. In Viking/Galactic Scumdog style, a flaming arrow was then shot at the boat, setting it ablaze and cremating the remains of the interstellar terror.
The next day, several bands played at the GWAR-B-Q including The Meatmen, The Misfits and Body Count. Following that, GWAR played what was likely its first ever non-Oderus show. The band introduced a new Scumdog called Blothar, who looked surprisingly like GWAR slave Mike Bishop. During GWAR's early years, Bishop bore an uncanny resemblance to GWAR bassist Beefcake the Mighty, but that was probably a coincidence, as well.
GWAR has stated that they are already working on new material and plan to tour. The band released Battle Maximus in 2013. Punknews spoke to GWAR multiple times, most recently last September.
You can click read more for videos of the memorial, the cremation of Oderus and Saturday's full GWAR set.