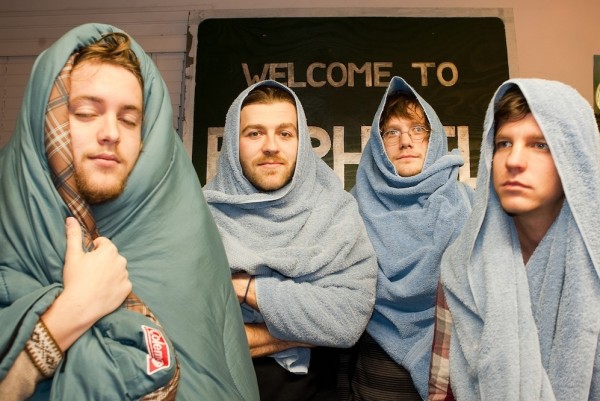 Weatherbox have dropped off their current tour with Finch and Maps and Atlases due to an illness affecting vocalist Brian Warren.

For us it's a double-edged sword because the only way we could have possibly been kept from this tour is health and unfortunately that's still the issue we face. Brian has been in and out of facilities since we returned in early August and unfortunately the symptoms he encountered back on tour continue to plague him.

We'd like to extend a huge apology to Finch, Maps & Atlases, all the fans and promoters, and anyone else affected by our cancellation. We believe more tha[n] anyone that the show must go on, but we simply cannot tour until Brian can be stabilized.
Weatherbox released Flies In All Directions this year.