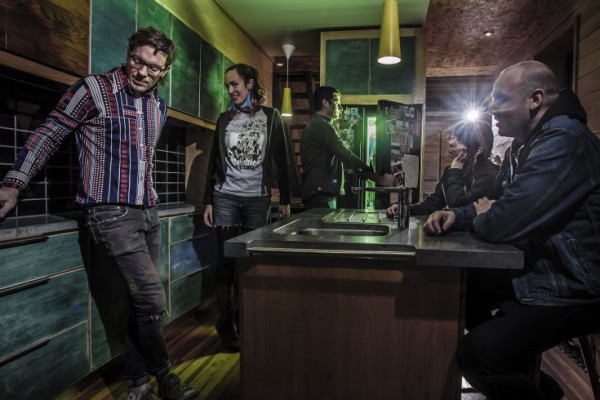 Ex Friends have broken up. Speaking to Punknews, the band stated:

After almost exactly three years as a band, Ex Friends is calling it a day. The punk rock universe has been very kind to us and we are grateful. We played our first show in a basement and our last show on a festival stage. We made a lot of records and met a lot of great friends. One day we woke up and it was 2014 and we were five people with pretty intense day jobs and lots of other musical commitments. Life is pulling us in different directions. That's cool. That's how life is supposed to be. Breakups are sad but, hey, don't feel bad for us. We got to meet the Wu-Tang Clan!

Audrey and Leta continue to play in Pushin' it 2 the Limit and Mohawk Town. Leta continues to play in Retreevers. Jayme continues to play in Glitter. Joel continues to play in Plow United. His new project, The Rentiers, will release its first record in 2015. JP continues to play in Beach Slang.
The band released Animal Needs earlier this year. Punknews spoke to the band in March.