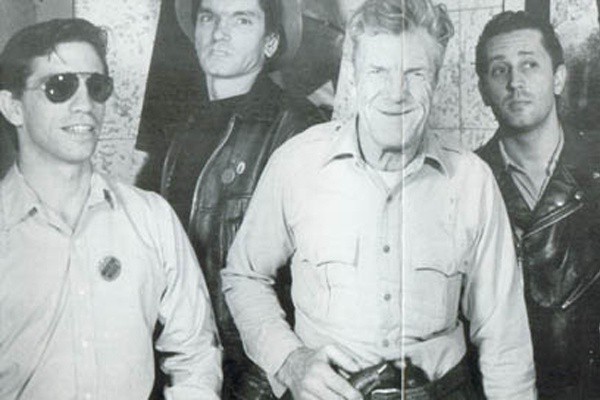 Punknews is extremely excited to announce that famed agit-punks Really Red are going to reissue their entire catalog. Really Red made a name for themselves in the early '80s Texas scene by fusing a post-punk texture into the hardcore punk scene, espousing a radically leftist view point, and playing alongside bands like The Dicks and Big Boys.
Well, on January 20, Alternative Tentacles Records will release a three volume set comprising every single officially released Really Red track, along with some never before released tunes. The collection will be sold as a two CD set or as three individual vinyl records.
Volume 1: Teaching You The Fear includes the band's first LP. Volume 2: Rest In Pain is the band's second LP that has been out of print for 30 years. Volume 3: News Strings For Old Puppets collects the band's singles as well as unreleased tracks, including the "Modern Needs" and "Crowd Control" singles as well as a never-released track that has survived only on a cassette found in Jello Biafra's personal collection. The entire set was remastered by Jello Biafra himself.
Plus, we've got an extra little treat. Right now, almost two months before the release date, we're streaming two of the band's remastered tracks. You can check out "Teaching You the Fear" and "Too Political" on the band's Punknews.org Profile.