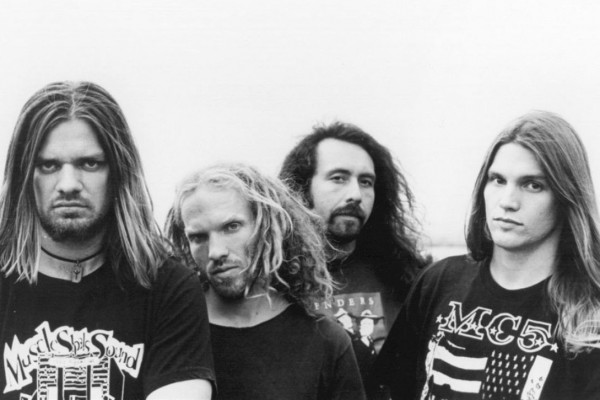 Corrosion Of Conformity fans have been asking for it for years, and it's finally happening. Vocalist/guitarist Pepper Keenan, who last recorded with COC for 2005's In the Arms of God, is returning to the band in 2015 for a new album and tour. In an interview with Indyweek.com, drummer and founding member Reed Mullin said:
"I think the first shows that we're going to do with the four-piece are going to be in March. Before then, I guess we're going be working on the new album. Woody's going to have a baby in April, I think, so we're going to take a little time off in there, and then I guess, get back to touring with Pepper. He's taking time off from Down and, you know, he makes so much damn money doing Down, we've got to get him while we can get him. He's really excited about it, and we're awful excited to do it. It's been a while. It's been I think 2000 since I played with him. I mean, we've done songs here and there, at festivals overseas and things, as a four-piece, but as a tour, it's been a long time since this entity, this four-piece has been out on the road. It's going to be a blast."
Corrosion of Conformity reunited as a three-piece in 2010, after a four-year hiatus. Keenan, who began playing with Down in 1995, had continued to perform and record with the Phil Anselmo-fronted band during his absence from COC. 1994's Deliverance, their fourth album but first with Keenan taking over on vocals, is considered a classic, its Black Sabbath influence heard on staples like "Albatross" and "Clean My Wounds."
COC, the three-piece, last released lX in 2014.