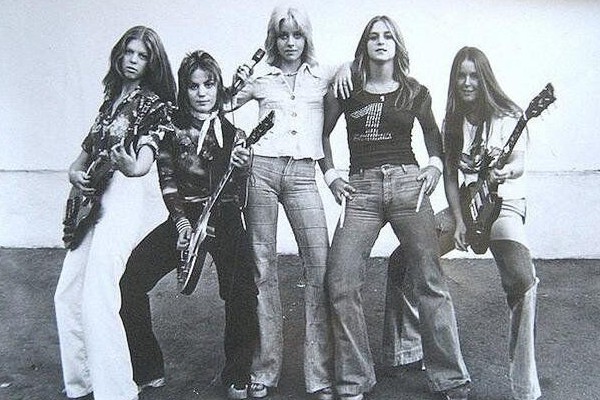 In a story that is both explosive and shocking, an exhaustive article has been posted on Highline (a branch of Huffington Post) detailing Kim Fowley's alleged rape of Jackie Fox (born Jackie Fuchs and bassist for The Runaways) at a party on New Year's Eve, 1976. The lengthy story meticulously frames Fox's account of the night that the 36-year-old producer allegedly attacked her in view of a room full of partygoers:

Fowley invited other guys to have sex with Jackie before removing his own pants and climbing on top of her. "Kim's fucking someone!" a voice shouted from the door of the motel room to the partygoers outside, calling them in to watch. [Fox's friend Trudie] Arguelles returned to the room to see if this was all a big joke. On the bed, Fowley played to the crowd, gnashing his teeth and growling like a dog as he raped Jackie. He got up at one point to strut around the room before returning to Jackie's body. "I remember opening my eyes, Kim Fowley was raping me, and there were people watching me," Jackie says. She looked out from the bed and noticed [Runaways singer Cherie] Currie and [Runaways guitarist Joan] Jett staring at her. She says this was her last memory of the night. Jett, through a representative, denied witnessing the event as it has been described here. Her representative referred all further questions to Jackie "as it's a matter involving her and she can speak for herself."
Fowley died earlier this year after suffering from bladder cancer at the age of 75. Joan Jett has gone on to an acclaimed solo career, and was a 2015 inductee of the Rock and Roll Hall of Fame.
You can check out the entire article here.
UPDATE: Jett has issued a statement, saying, "Anyone who truly knows me understands that if I was aware of a friend or bandmate being violated, I would not stand by while it happened." You can read it here.