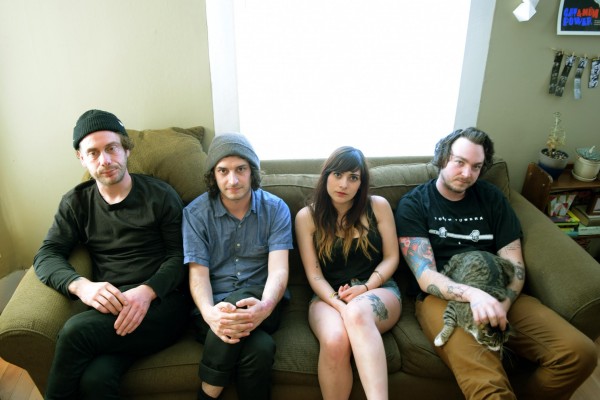 Today, Punknews is pleased to debut the new video by Blowout.
If you like cats, you will like the video for "Indiana." The vid shows dozens and dozen shots of cats! Cats of all shapes! Cats of all colors! Cats of all temperaments! As the different cats flash by, you start to notice how each one is great in its own unique way. Differences are seen as an asset, not a detriment… One imagines that this concept could be applied to combat a larger issue facing America (and the world as a whole) right now… Speaking to Punknews, singer Laken Wright said "I love Indiana, and he looks pretty darn cute in that bandanna. Yeah, Indiana the cat. The song is about a cat."
You can order the new record right here!. All digital sales of "Indiana" off the band's bandcamp will be donated to the Oregon Humane Society, and Lauren Records will donate 20% of the vinyl sales as well. Check out the new video below!