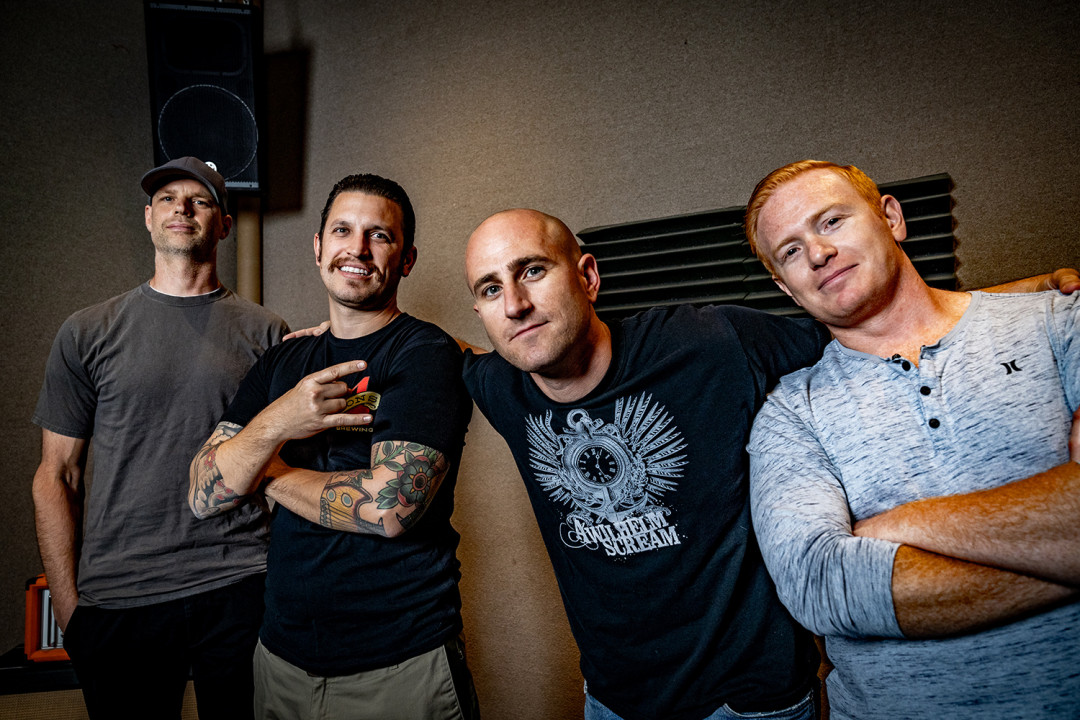 Punknews is excited to premiere a new lyric video for "The Show," a new song from Southern California skate-punk act Chaser. "The Show" is the band's homage to the annual punk rock festival pilgrimage. If you make that yearly trek to The Fest, Pouzza, Punk Rock Bowling or the like, this is for you. The song will appear on Chaser's upcoming album Sound The Sirens, due out digitally through Dying Scene Records and physically through Effervescence Records on July 20.
Speaking to Punknews, the band had this to say about the track's inspiration:
"The Show" pays tribute to some of our favorite moments growing up. The sun is shining, the music is blasting and we're shoulder to shoulder with thousands of people singing along. Warped Tour started it all for us, and luckily, the rise of these modern day festivals has filled the void. We're all grown up now, and expected to take it easy, but you can't take the punk rock out of the boy. So you'll still find us crowd surfing, pitting, stage diving, and singing every word. "And we will stay forever this way!"