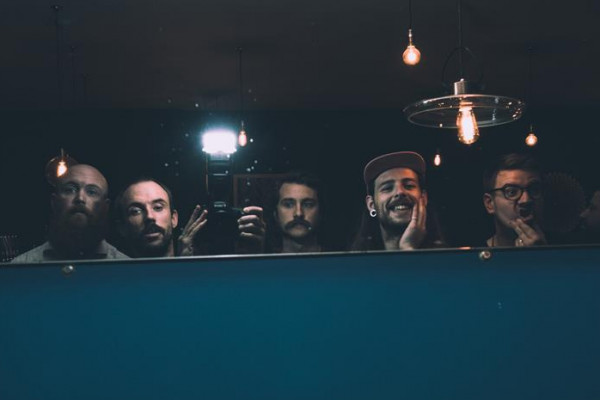 UK Punks Idles have shared a video for 'Great', the latest track to be featured from their upcoming LP Joy as an Act of Resistance which is due to drop on August 31st via Partisan Records.
To coincide with the LP release, the band have announced a pop up art exhibition at the HM Electrics Gallery in London, with all proceeds from the sale of any works being donated to the Samaritans.
Check out the video for "Great" and the band's upcoming in-store live dates below.
| Date | Location | Venue |
| --- | --- | --- |
| 30/08/2018 (9pm) | London, UK | Banquet Records |
| 31/08/2018 (3pm) | Bristol, UK | Rough Trade |
| 31/08/2018 (7pm) | Bristol, UK | Rough Trade |
| 03/09/2018 (1pm) | Portsmouth, UK | Pie and Vinyl |
| 03/09/2018 (6:30pm) | Brighton, UK | Resident |
| 04/09/2018 (7pm) | London, UK | Rough Trade East |
| 05/09/2018 (1pm) | Sheffield, UK | Record Junkee |
| 05/09/2018 (7:30pm) | Nottingham, UK | Rough Trade |
| 06 Sep (1pm) | Leeds, UK | Crash Records |
| 06 Sep (5:30pm) | Manchester, UK | FOPP |
| 07 Sep (7pm) | Cardiff, UK | Spiller Records |