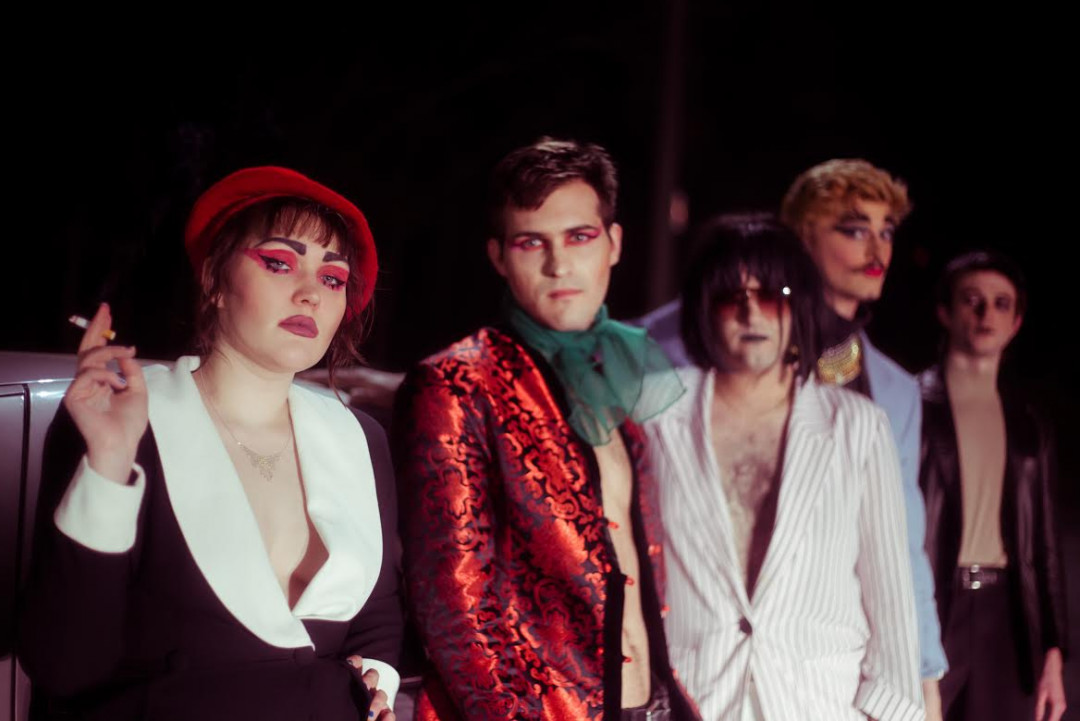 Today, Punknews is pleased to debut the new video by Material Girls!
This Atlanta band is dark. Borrowing from the artsy rock scene of CBGB's and the nascent goth scene of England, the band pierces low, rumbling melody with sharp, cacophonic strikes. Plus, singer Meghan Dowlen has a howling wail that is as much opera as it is funeral procession. If Patti Smith fronted a goth band, you'd get something like this.
"There She Goes" is off the band's new album Leather and you can check it out below, along with upcoming tour dates, right now!
| Date | City | Venue |
| --- | --- | --- |
| 2/9 | Nashville, TN | Spewfest |
| 3/1 | Copenhagen, DK | Store VEGA (supporting Iceage) |
| 3/4 | Hamburg, DE | Das Archipel |
| 3/6 | Prague, CZ | Academy of Fine Arts |
| 3/8 | Graz, AT | Die Graslerei |
| 3/9 | Pècs, HU | Szabadkikötőb |
| 3/19 | Kumanovo, MK | Bar Agorà |
| 3/20 | Skopje, MK | TBA |
| 3/21 | Sofia, BG | Mixtape 5, Side B |
| 3/23 | Timisoara, RO | Reflektor Venue |
| 3/24 | Niš, RS | Klub Feedback |
| 3/25 | Belgrade, RS | MKC Kombinat |
| 3/27 | Berlin, DE | The Monarch |
| 3/28 | Eindhoven, NL | Stroomhuis |
| 3/29 | Leipzig, DE | Mjut |
| 3/31 | Warsaw, PL | Poglos |
| 4/2 | Vienna, AT | Fluc |
| 4/3 | Bologna, IT | Freakout |
| 4/4 | Rome, IT | Fanfulla |
| 4/5 | Firenze, IT | Titty Twister |
| 4/6 | Lausanne, CH | Le Bourg |
| 4/7 | Grenoble, FR | La Bobine |
| 4/8 | Rennes, FR | Le Terminus, TBC |
| 4/9 | Bristol, UK | The Lanes |
| 4/10 | Hull, UK | Adelphi Club |
| 4/11 | London, UK | Five Bells |
| 4/12 | Paris, FR | Le Klub |
| 4/13 | Ostend, BE | De Zwerver |