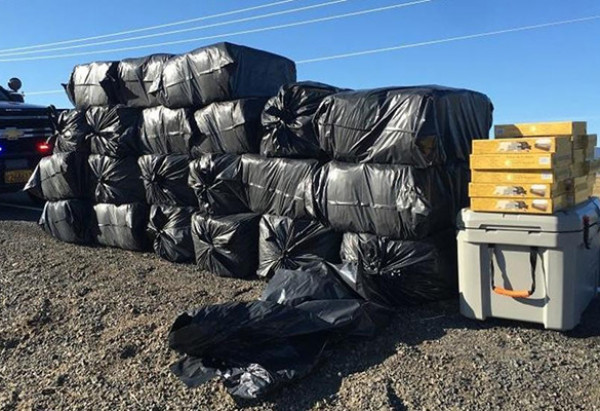 Lambgoat and other sources are reporting that Dustin Schoenhofer, drummer for metalcore act Walls of Jericho has been arrested in Oregon on charges of exporting marijuana, exporting extract, and possession and distribution of controlled substances.
Schoenhofer was pulled over on October 23rd for speeding in Klamath County, Oregon. The state trooper discovered Schoenhofer transporting over 630 lbs of marijuana wrapped in bales in the bed of Schoenhofer's pick-up truck.
Schoenhofer's official residency in the state of Ohio was a factor in the exporting charges.
This is a developing story.