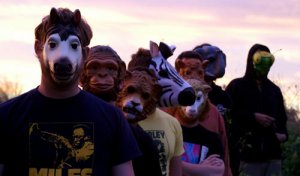 According to a statement on their myspace page, The Sound Of Animals Fighting will be releasing their next album on Epitaph. The band, which includes members of Rx Bandits, Circa Survive and Finch released material on Equal Vision.
They add:

This third record coming out on Epitaph simply gives us a chance to reach new channels and new faces, which, ultimately, will work in everyone's favor, as you and we continue to grow, while simultaneously maintaining the independent ethics so important to us. Thank you for your ongoing support, and, as always, believe nothing you hear unless it comes straight from us.
The band's last release was the critically acclaimed We Must Become the Change We Want to See DVD and the Tiger & the Duke reissue.