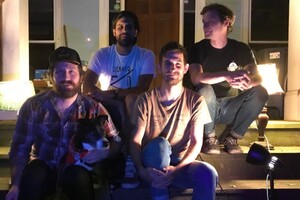 Today, Punknews is pleased to debut the new video by Deep State.
"Heavy Lunch" is a high energy rocker that feels akin to the maxed out, lo-fi sprints of Wavves and Fidlar. Meanwhile, the video, directed by Ethan Payne, features a man dancing through Atlanta, refusing to bow to his surroundings, and instead, doing what he wants to do, where he wants to do it.
Speaking to Punknews about the track, guitarist Taylor Chmura said, "The song is about having a war within yourself and it amounting to a minor ego death. The video is a wonderful expression of turning that internal chaos into a powerful physical expression."
Get the band's new album riht here and check out their cool new video below!
Read more