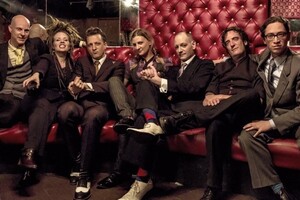 I think we can all agree that 2016 has been a shit show. Legendary musicians passed away suddenly. People we knew passed away suddenly. The Presidential election is a disgrace. Things are looking bleak. But, there is some hope.
According to Jack Terricloth of World/Inferno Friendship Society, the year begins anew with Hallowmas. On October 31, at the Warsaw in Brooklyn, World/Inferno will throw their annual big blowout bash in which the nine(?) piece, punk-cabaret-soul group summons the ancient deity, The Great Pumpkin, and asks for boons and demands retribution.
To that end, Features Editor John Gentile spoke to Terricloth about Hallowmas, the ethics of voting, and David Bowie.
Read more