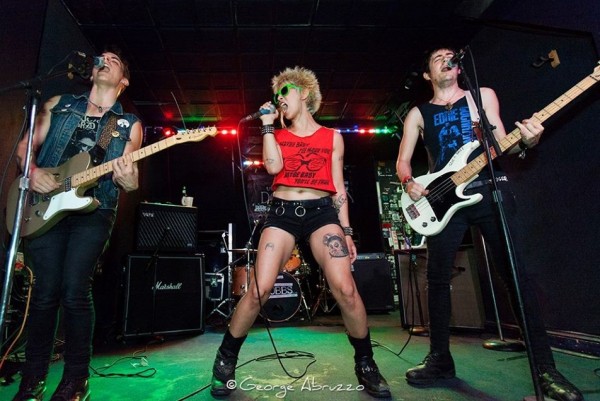 Posers have been igniting the Philadelphia punk scene for the last year or so. Although the band is charged by an O.G. punk aesthetic- snappy three chord riffs, frantic live performances, several songs about how much they hate you- there's something undeniably fresh about the band.
If you stare at them, and listen to them, and watch them, there is a lot of "Standard issue punk" there. But, something is off- something that you can't quite figure out- something that makes them different…
Because they are out-of-step with the general punk scene the band has gotten some love, but they've also gotten a lot of hate. To get the scoop on this happening crew, Punknews' John Gentile met up with Jade Anna and Rory Cain of the band where they talked punk, drugs, and fitting in.
Photo by George Abruzzo
Read more