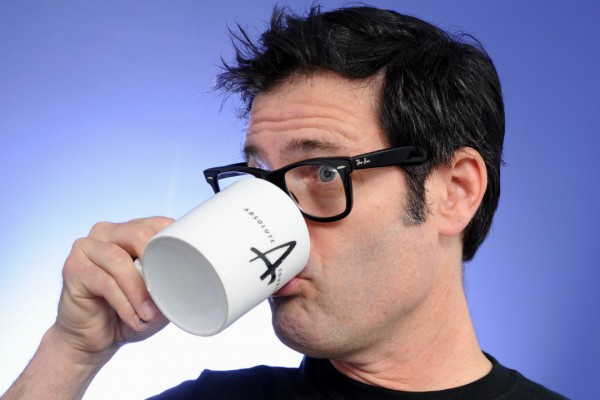 It's been five years since Joey Cape's last solo album, Doesn't Play Well With Others. That doesn't mean that he's been idle, though. Lagwagon's frontman has put out albums and singles with other side projects, such as Scorpios, Me First and the Gimme Gimmes, and Lagwagon itself. But that's not all he's been up to, either. His session label, One Week Records, has, so far, put out seven records - all recorded within one week.
Stitch Puppy, released September 4th, 2015, sounds nothing like Lagwagon's Hang, released earlier this year, but there is a continuity between the two, a darkness that the two albums have in common. It's a melodic and heavy hitting acoustic album, voicing concerns over extremely personal topics and society as a whole. It's not quite a One Week Record, but it's more raw and filled with gut-influenced decisions than his previous solo albums.
To learn about the darkness behind the album (among other things), Punknews' Emma Potts spoke to Joey Cape about the new album and the making of the video for "This Life Is Strange", how fatherhood changes things, and chasing instant with Mountain Dew.
Read more