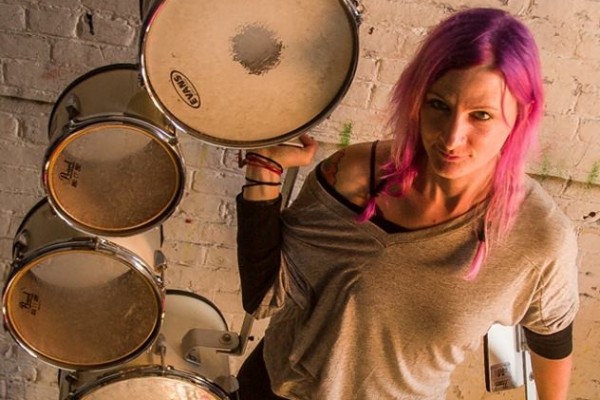 Jess Townsend is a freight train crammed into a 5'7'' frame. As the drummer for the band/carnival show that is World/Inferno Friendship Society, Townsend has kept that pack of animals rocking along with her heavy, energetic boom-bap for nearly seven years. Finding anyone who could get the Inferno crew to act in unison is an exercise in futility, but somehow, night after night, Townsend is able to crack the whip and get the crew rocking along with her forceful finesse.
But not only that, she's backed early La punk legend Alice bag on tour, has supported legendary feminist-rocker June Millington, and has played in Parlour Bells.
Now, in addition to drumming in Inferno, she's giving out lessons and you can get schooled on that here. In the meantime, check out Editor John Gentile's interview with Townsend below.
Read more