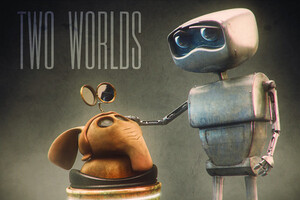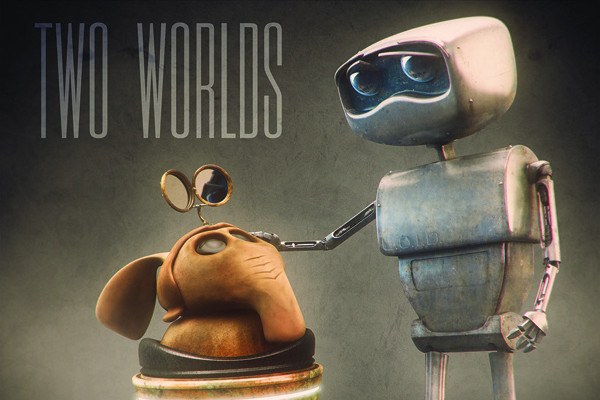 Welcome back to the Punknews Saturday afternoon movie! Today we are thrilled to show Two Worlds by Andy Lefton of War//Plague!
In War//Plague, Lefton grinds out nasty, mean as hell crusty riffs. But, as a digital animator, Lefton's view is decidedly more hopefull. Often drawing from Speilberg, Lucas, and Henson, Andy makes films that scare as much as they delight, and are at once dark and optimistic.
Two Worlds, starts off with a robot crashing his ship and then follows the little guy as he tries to recover from the crash… but will he meet friend or foe in his new home, an uncharted wasteland? Watch the short film below to find out, and stick around for a short interview with Lefton himself! You can also check out Andy's other works here!
Read more