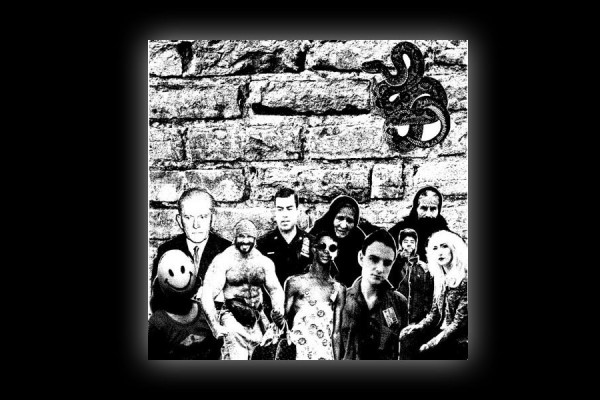 We're excited to premiere a new track today from Windsor, Ontario's Matty Menard, performing in his low-fi solo punk guise No Fix. You can check out the buzzing, hooky "See It Through" below. Menard's a staple of the Windsor rock underground, playing bass in the psych-hardcore group Psychic Void, singing and playing lead guitar in the aggressive Brain Itch, and drumming for Disco Assault. This new track follows the No Fix Toxic Adult Demo from this past March.
Menard had this to say about the track:
Please accept this contribution from me to you and to our increasing necessity for excess. 'See It Through' is part of a set of songs that will be released as an EP someday… Recorded one night by rock n roll wizard Josh Kaiser. It's kind of an old song and feeling, but lyrically, I think a lot of people could relate in one way or another.
The new track marks a busy fall for Menard's various projects, with Psychic Void releasing their sophomore record Skeleton Paradise just last week on New York's Vanilla Box Records. The set, which follows their 2018 debut Terminal Vacation, features eight new cuts that marry the influence of 80s hardcore and Detroit protopunk with some spacey psych-rock flair.
This story is part of a reporting partnership between Punknews.org and Some Party, a weekly newsletter covering independent Canadian rock music. Subscribe at someparty.ca.