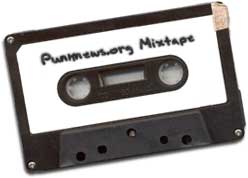 Ever since Aubin got do to a Guest Mixtape for Suburban Home Records a few months ago, I've wanted to do one, too. Virgil heard my plea and let me create my own for the month of August, which they launched this past Friday.
The rules, for those who are unfamiliar, are the guest is allowed to only pick 12 songs for their mix, and they all have to come from releases currently in the Suburban Home online store. You can check out my tracklisting by clicking here , and you can listen to the songs here.
Finally, the nice people at Suburban Home will give you 10% off any order placed in their online store when using the coupon code "Scott," so take a look.