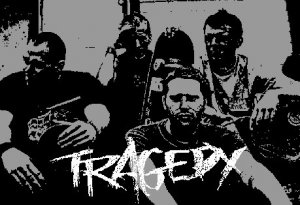 A new set of streams coming to you from Portland, Oregon's Tragedy. The fiercely independent act recently released their third full length, Nerve Damage and we're pleased to bring you the first three tracks from the album.
For those unfamiliar with the band, their sound is a blend of dark melodies, brooding rhythms with a strong d-beat hardcore influence akin to From Ashes Rise and Discharge.
You can check out all three songs on their Punknews.org profile.
The record is available directly from Ebullition, Feral Ward or at stops on their ongoing tour.